Magnesite
Magnesite is often regarded as a nuisance stone. It shares this unfortunate position with Howlite, as they are both often dyed to create a fake Turquoise, which is either missold to consumers, or branded as Turqurenite in an attempt to confuse.
Magnesite itself is an unusual stone with some interesting formations – to tell the truth, it often reminds me of the heads of cauliflower. It is chalky white and not a particularly decorative stone until it is dyed.
It is rather useful to keep a piece around to quickly show people how Turquoise can be faked, though.
Showing all 3 results
Appearance, Uses and History
Magnesite is primarily used to produce magnesium oxide, which is used as a refractory material, particularly in the steel industry.
It is often carved and dyed for jewellery usage, particularly in blue and green tones, intended to resemble Turquoise.
Research is currently being undertaken into trying to lock carbon dioxide into Magnesite in order to offset the greenhouse gas damage to our environment.
---
Locales
Magnesite can be found in Australia, Austria, Brazil (some very nice crystalline specimens), China, Czechia, Greece, India, Poland, Russia, Slovakia, Spain, Turkey, and the USA.
However, many of these countries may mine the mineral purely for industrial use, and not many specimens may enter the collectors market.
---
Mineralogy
Chemistry
A Magnesium carbonate mineral with the chemical formula MgCO3.
Colours and Variations
Commonly white/colourless, sometimes with a faint hue of pink, yellow, brown. However, it readily accepts dyes and this gives an extremely bright stone.
Transparency
When crystalline, translucent to transparent.
However, most Magnesite in jewellery use is in opaque nuggets.
Crystal habit
Usually massive/nodular. Can occur as prismatic crystals.
Specific Gravity
3.0 – 3.2
Fluorescence
Sometimes a pale green or pale blue.
Easiest testing method
Can be difficult to distinguish from Howlite, especially when cut. Dilute acid testing may be an option.
Common Treatments
Often dyed bright colours, or dyed to resemble turquoise.
---
Photos of Magnesite
Photos of dyed Magnesite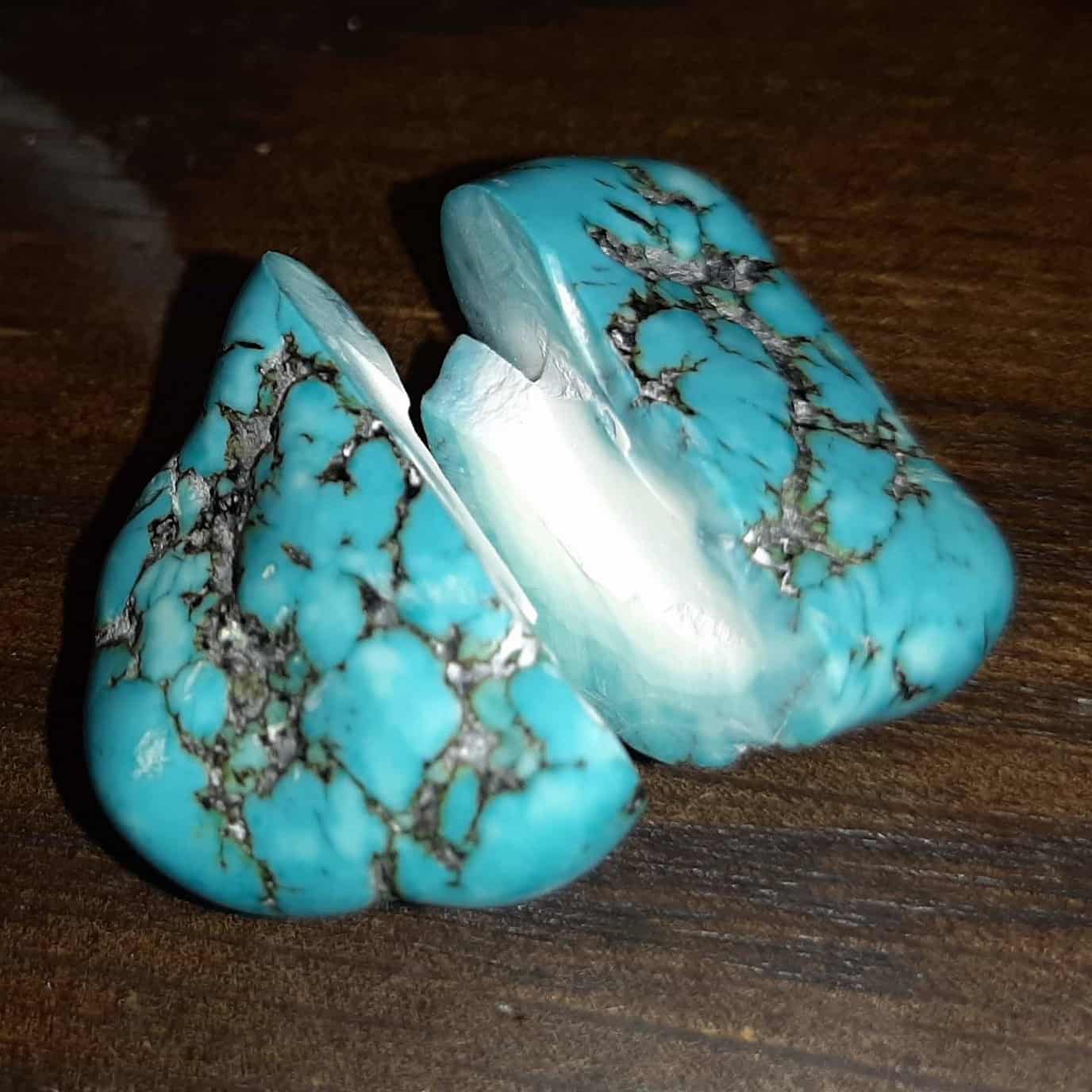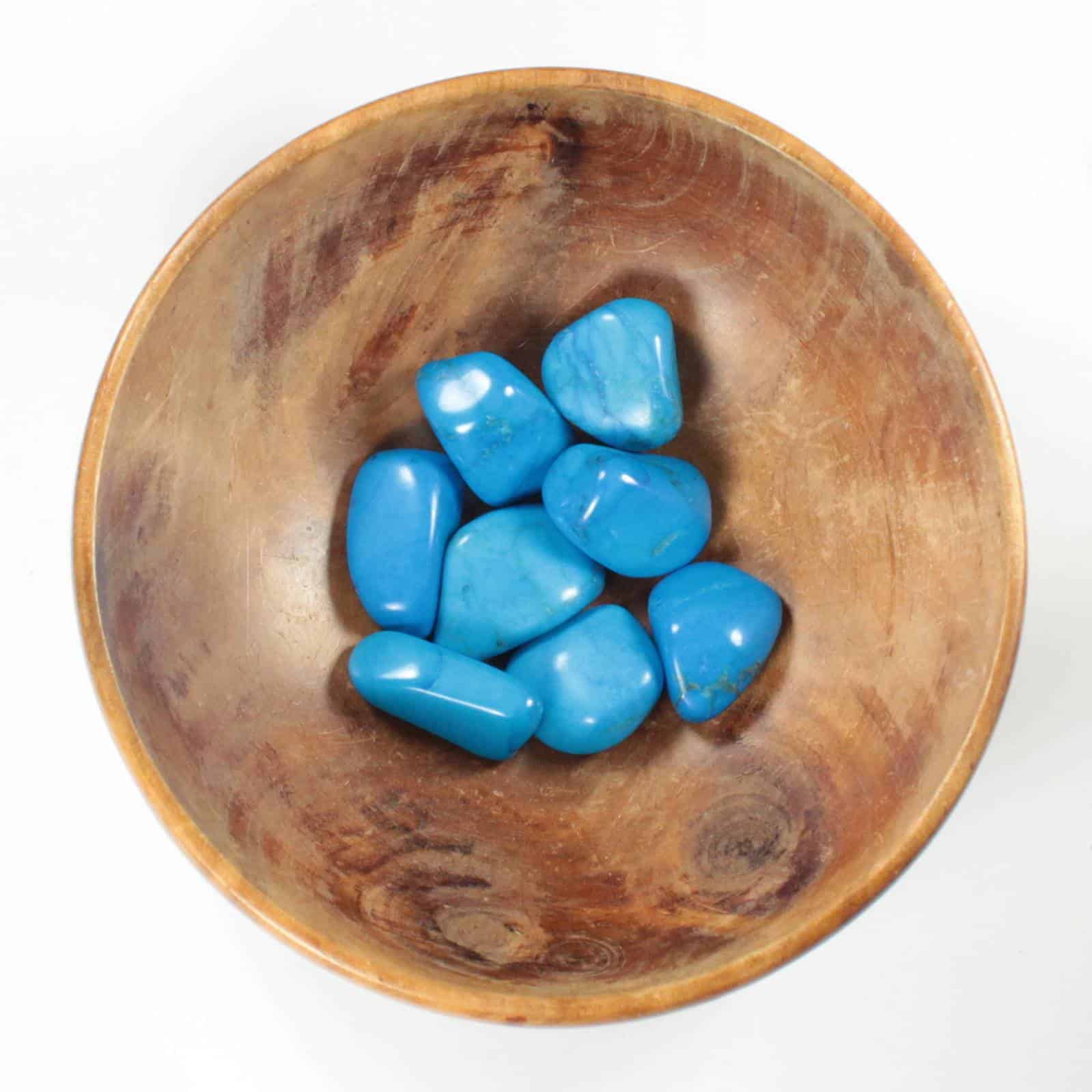 ---
Hazards and Warnings
Almost all rocks, minerals (and, frankly, almost all other substances on earth) can produce toxic dust when cutting, which can cause serious respiratory conditions including silicosis.
When cutting or polishing rocks, minerals, shells, etc, all work should be done wet to minimise the dust, and a suitable respirator or extraction system should be used.
---
Translations
Spanish:
Baldissérita
Giobertita
Magnesianita
Magnesita
Roubschita
German:
Baldissérit
Giobertit
Magnesianit
Mesitit
Roubschit
Mandarin and Traditional Chinese:
---
Further Reading / External Links